YOUR FUTURE
BEGINS HERE
Join Us for Our Spring Open House!
When: 13th April 2019, 11am to 3pm
Where: ERC Institute, 229 Mountbatten Road, #01-30, Mountbatten Square, Singapore 398007
We Want You to Experience Embry-Riddle Asia!
Backed by the prestige of Embry-Riddle Aeronautical University, the world's oldest and largest university specializing in aviation and aerospace, our partnerships in Singapore provide students with the same quality education you would get at one of our campuses overseas.
During the open house students will have the opportunity to:
Learn about our Bachelor's, Master's and Ph.D programs
Find out about student life opportunities, events, activities, clubs and teams at ERAU Asia
Meet faculty, students and alumni
Explore scholarship and internship opportunities
Learn about aviation industry trends and career opportunities in Asia
Embry-Riddle Asia: Expanding a Tradition of Excellence

Future Industry Growth
The aviation sector in the Asia Pacific will see tremendous growth in the next 20 years. Forecasts estimate the production of more than 13,000 new commercial airplanes that will need hundreds of thousands of pilots and technicians for support.

Diverse Learning Options
Embry-Riddle offers full-time, part-time programs at the undergraduate, graduate and post-graduate levels. Whatever your education needs, Embry-Riddle has the program for you.

Booming Aviation Hub
Major companies like Rolls Royce, Pratt & Whitney, GE Aviation, Airbus, Boeing have identified Singapore's significant role in the international aviation community and have established operations here.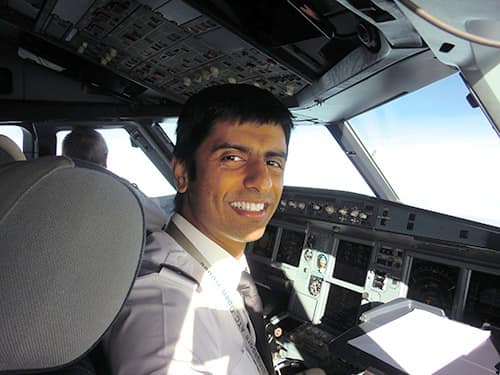 Embry-Riddle is the only place in the world that could offer me an MBA fine-tuned and tailored to my passion, which is aviation. The Embry-Riddle instructors bring in guest speakers from the industry who do a really good job of sharing what they do in their daily life. I get such a wide range of inputs from my classmates—the whole dynamic of aviation, all the components of flight, are represented.