Fun outside the classroom
Why Study In Singapore?
In addition to being a global aviation hub, Singapore is one of the world's most cosmopolitan cities, with a fascinating blend of cultures and lifestyles creating an unparalleled quality of life. For Embry-Riddle students, the city itself is a major part of their educational experience.
Singapore's ideal location also makes it a great base for traveling the region, with China, Vietnam, Cambodia, Thailand, or India (to name a few) just a few short flight hours away.

Food
Singapore features food that is unmatched anywhere else. The hardest thing for students to do is choose between Chinese, Malay, Indian, and Peranakan dishes, and that's just the beginning.
Hot Spots:
Harbour Front: Eat, Shop, Take a Cruise
Civic District: Take a Walk Down Memory Lane
Chinatown: Immerse Yourself in Culture
Old Kallang Airport Hawker Center: Famous Eatery Near Campus

Arts & Culture
Love to shop? Singapore is a top destination for must-have international fashions, trendy bazaars and much more. The malls and museum complement a thriving arts and cultural scene.
Hot Spots:
Orchard Road: Paradise for Shoppers
Little India: Vibrant Culture Stop
Bras Basah.Bugis: Arts District
Joo Chiat/Katong: Home of Peranakan Culture
Kampang Blend: Where History and Culture Mix

Sports
The city features world-class facilities for all kinds of sports, even winter sports. The generally sunny and hot climate make outdoor adventures available almost all year round.
Hot Spots:
Scape: The Youth Zone
Singapore Sports Hub: Entertainment Hub

Nature
Want to enjoy nature? A thriving ecosystem of wildlife, rainforests, wetlands, and nature reserves are all easily accessible, while heritage trails can take you to historical monuments and sites.
Hot Spots:
Singapore River: Beautiful Views
Sentosa: Nature Walks and Amusement Parks
Student Life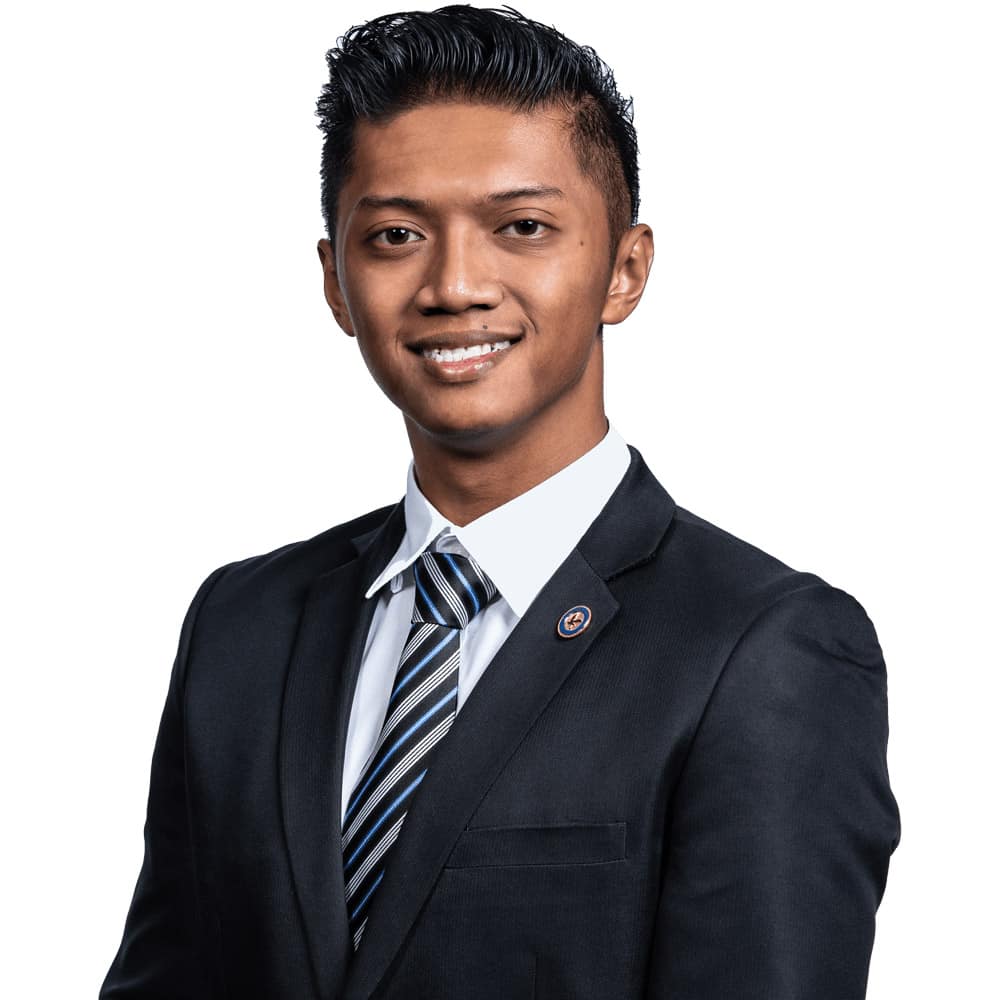 SAIFUL RAHMAN | B.S. IN AERONAUTICS
SGA PRESIDENT
As elected representatives of the student body, we constantly strive to improve communication between students and administration while also creating a vibrant student life.
Besides the exciting city life, there is also plenty to do on campus after classes. Our Student Government association (SGA) help plan and manage student activities and clubs, which include:
Freshman orientation camp
Overseas enrichment trips
Night cycling
Bowling tournaments
Paintball fights
Football Water sports
Flight simulator
Embry-Riddle Aeronautical University - Asia Campus
75 Bukit Timah Road; #02-01/02 Boon Siew Building
Singapore, 229833
Have a question?
View our list of Frequently Asked Questions
Career Opportunities
No matter which type of career you seek, an Embry-Riddle degree can help you get your foot in the door as you soar toward the career of your dreams. Start your career research today.
Academic Calendars
Take a look at the Academic Calendars for our three campuses to see upcoming schedules and important dates.
Campus Safety
ERAU Asia is committed to ensuring the safety of our students, staff and faculty on the campus.