Embry-Riddle Asia is elated to have a presence in Singapore, which has rapidly become a global hub for aviation. By partnering with regional universities and key players in delivering aviation education, Embry-Riddle is eager to contribute to building the talent and manpower pool needed to catapult Singapore's aviation and aerospace sector to a new level. And through these partnerships, we are able to provide you a globally renowned education without having to take classes overseas. Whether you partake in our blended delivery courses or in-classroom degree programs, you will get the same Embry-Riddle diploma awarded at any of our other Worldwide or United States locations. Read more about our partnerships below.
SIM University

Through our partnership with SIM University (UniSIM), Embry-Riddle Asia works to further enhance aviation and aerospace degree program offerings in Singapore. UniSIM is the first privately funded local university (on social mission) approved by the Ministry of Education to issue university degrees in a comprehensive range of disciplines. UniSIM focuses on the upgrading and learning needs of working professionals and adult learners. It adopts a flexible and practice-focused learning approach and offers more than 40 academic programs in various disciplines. Its current enrollment is more than 11,000 students.
Eligible Singaporeans and Permanent Residents taking UniSIM undergraduate programs enjoy a government subsidy of up to 40% and 20% of tuition fees respectively. UniSIM has been a Singapore "Institution of a Public Character" (IPC) since September 2005. It is also a member of the International Association of Universities (IAU), an association of world leading universities.
Learn more about SIM University.
---
Singapore Aviation Academy
Earn your Master of Business Administration in Aviation or your Master of Aeronautical Science degree from Embry-Riddle Asia in partnership with the Singapore Aviation Academy (SAA), the internationally recognized training arm of the Civil Aviation Authority of Singapore. Through its four specialized schools — the School of Aviation Management, the School of Aviation Safety and Security, the School of Air Traffic Services and the School of Airport Emergency Services — SAA has trained over 52,000 participants from 190 countries since 1958. It offers a wide range of aviation training programs for both operational and top-level aviation management personnel, with a world-class airport at its doorstep for on-site training.
Learn more about Singapore Aviation Academy.
---
ERC Institute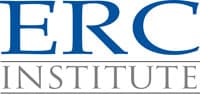 Embry-Riddle Asia's partnership with the ERC Institute (ERCI) evolved from the May 2014 merger between ERCI and the International Executive Education Center (IEEC), our initial Private Educational Institute (PEI) in Singapore. The partnership with ERCI enables us to offer full-time and part-time undergraduate degrees in Aeronautics and Aviation Business Administration in the heart of Singapore in a burgeoning educational hub.
ERCI was established in 2003 by ERC Holdings (ERC) to provide education with a difference and raise the bar in education services in Singapore. ERC Holdings was founded by a group of successful Asian entrepreneurs in 1999 to cultivate a strong entrepreneurial culture in Asia. To date, more than 10,000 students have graduated from ERCI.
Embry-Riddle Aeronautical University - Asia Campus
75 Bukit Timah Road; #02-01/02 Boon Siew Building
Singapore, 229833