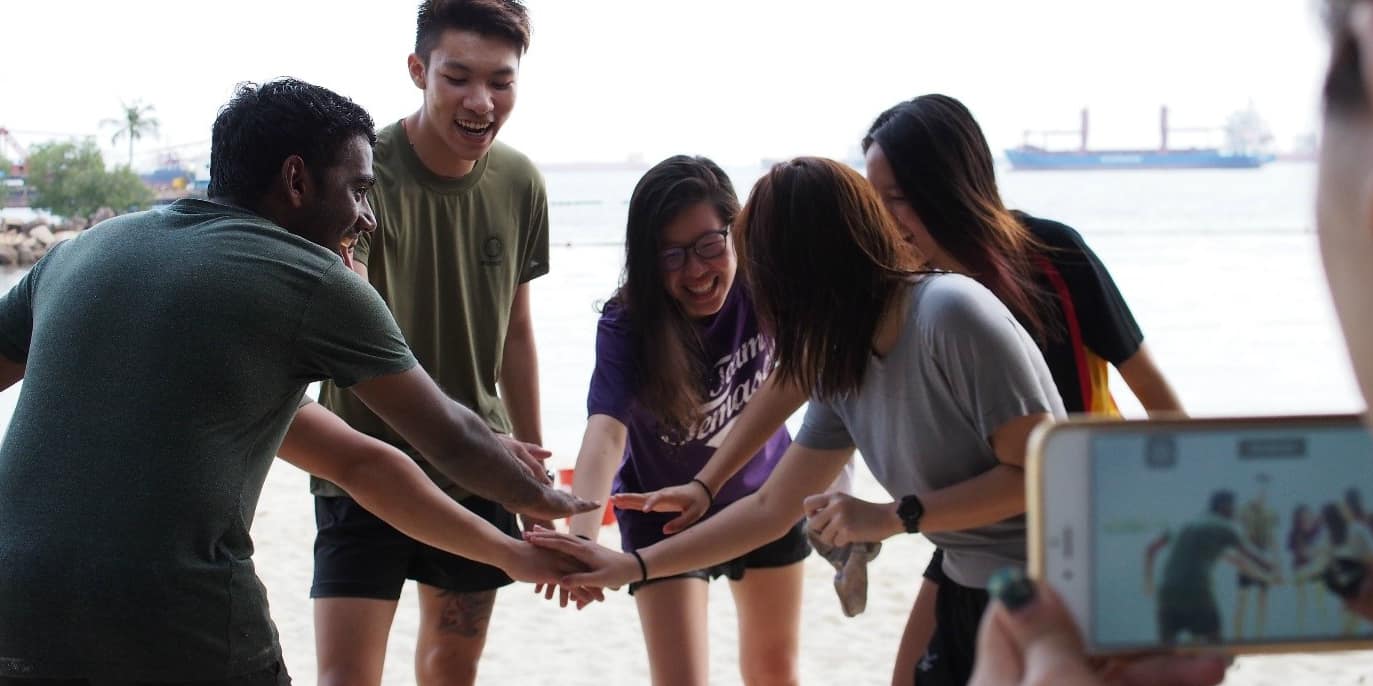 Learning occurs both in and out of the classroom at Embry-Riddle's Asia Campus in Singapore. Activities ranging from the Student Government Association (SGA) and Asian Business Aviation Association (ASBAA) to intramural sports and the Flight Simulation Club let students apply their classroom knowledge and skills in a less formal, collaborative setting.
"Extracurricular activities give students the opportunity to bond outside the academic environment," said Simon Chee, assistant director of Career Services at Embry-Riddle Asia. "Many of the activities focus on team building and problem-solving, techniques that will follow the students throughout their careers."
During the year, SGA organizes activities such as Freshman Orientation Camp and overseas enrichment trips. In addition to SGA-coordinated programming, the Asia Campus hosts student groups such as the Eagle Football Club, Watersports Club, International Student Association and Women in Aviation.
Professional activities allow students to meet with industry partners and Embry-Riddle alumni and develop relationships through networking events. A group of students from the ASBAA student chapter recently presented a research paper to an association senior executive and several of its members.
"The collaboration with ASBAA is definitely a great opportunity for our students to be more involved in the industry," shared Chee. "We hope to provide solutions and ideas to members through the Discovery Student Chapter in Singapore."
Students like Avinder Singh are enjoying the benefits of the Asia Campus's extracurricular activities.
"I am actively looking for ways to help in the aviation field and this platform (ASBAA) allows me to gain insights on how companies operate as well as widen my knowledge in this field," he said. "By embarking on projects offered by the student chapter, I will be able to work with reputable organizations and hone my skills further."
Embry-Riddle Aeronautical University - Asia Campus
75 Bukit Timah Road; #02-01/02 Boon Siew Building
Singapore, 229833