LET YOUR DREAMS
TAKE FLIGHT
Join Us for Our Virtual Open House!
When: Saturday, May 29, 2021, 10 a.m. to 4 p.m. SGT
Where: Online
Join us at the event and receive an Application Fee waiver.
Special institutionally funded Scholarships and Awards available for deserving candidates.
10 A.M. Meet the Admissions, Career Services and Student Success Teams

Come and meet the teams that will support you and ensure your success during your time at Embry-Riddle Asia. You can ask us questions about our degree programs, admission process, application requirements, scholarships and career pathways.

10:30 A.M. Fly Like That with Professor David G. Cirulli

A look into how unmanned aircraft systems and piloting changed fiction fantasy and is fast becoming the most expansive tech realities both here on Earth and beyond.

11 A.M. Hear it Straight from our Master's Degree Student!

Meet Francis St-Louis, a student who is currently in the Master of Business Administration in Aviation degree program. He will share his experiences and what motivated him into this field and what challenges he faced. In addition, he will speak about his time at Embry-Riddle, how the university helped him achieve his dreams and career goals and about mentors and role models at the university.

11:30 A.M. Careers in Aviation, Talk with our Alumni

Meet the Assistant Director of Career Services, Mr. Simon Chee, and our alumni in a discussion about aviation industry trends and career opportunities in Asia.

12 P.M. Business of Logistics with Professor Ben Koh

Online shopping has grown tremendously in recent years, but do you know how your products from overseas are delivered to you? Learn why your online shipment is getting faster and sometimes, free too in this session on aviation logistics!

12:30 P.M. Fun Outside the Classrooms - Student Life @ERAU Asia

Find out about the Student Life opportunities, Event and Activities, Clubs, Organizations and Interest Groups that keep our students busy. Besides the exciting city life in Singapore, there is plenty to do on campus after classes. Our Student Government association (SGA) help plan and manage student activities and clubs, which include Freshman orientation camp, Overseas enrichment trips, Night cycling, Bowling tournaments, Paintball fights, Football Water sports, Flight simulation, etc.

1 P.M. De Havilland Comet Jet Aircraft Crash: The Start of a New Era with Professor Marwan Maurizio Chedid

The importance of the first world's first jet airliner in the development of design certification and aircraft accident investigation fields. The main concepts of aviation safety will be discussed and related to the applicable requirements.

1:30 P.M. Introduction to Singapore Aerospace Industry with Professor Koh Pak Keng

The talk will provide a comprehensive introduction to the Singapore aerospace industry and offer an insight on the impact it has on the Singapore Economy. The session will also explore the outlook for the aerospace engineering and air transport sectors and the Singapore government's efforts to transform these two sectors. The last part of the talk will focus on the exciting career opportunities the local aerospace industry offers.

2 P.M. Are You in for It? Too Fast? Too Furious? with Professor Alicia Ong

Ever wondered what do Air Traffic Controllers do? This session covers the roles and responsibilities of an Air Traffic Controller, as well as, it evaluates the different positions and functions in the Air Traffic Management department.

2:30 P.M. Ask Us Anything! Panel Discussion with Admissions, Career Services and Student Success Teams

Come and meet our teams at Embry-Riddle Asia and feel free to ask us any number of questions. We look forward to chatting with you about your academic and career goals.

3 P.M. Rise Above with Yusri Abu Bakar

A candid sharing of how we are who we are today as a result of the accumulations of our various journeys. An ex-RSAF pilot, Yusri will be sharing his pilot journey, balancing his RSAF career while doing his MBA and how his ERAU experience has helped him to 'Rise Above' in the current reality.

3:30 P.M. Careers in Aviation Talk, with our Alumni

Meet the Assistant Director of Career Services, Mr. Simon Chee, and our alumni in a discussion about aviation industry trends and career opportunities in Asia.
Alicia Ong
Adjunct Faculty, College of Aeronautics
Courses Taught:
Introduction to Air Traffic Control | Aviation Logistics and Supply Chain Management | Management of Air Cargo | Trends and Current Problems in Air Transportation | International Aviation Management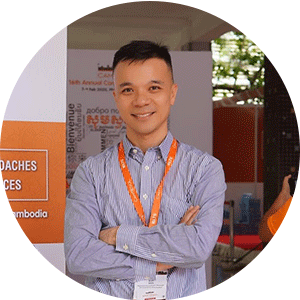 Choon Wah Koh
Adjunct Faculty, College of Business
Courses Taught:
Logistics Management for Aviation/ Aerospace
David Cirulli
Adjunct Faculty, College of Aeronautics
Group Director, Kambyan Networks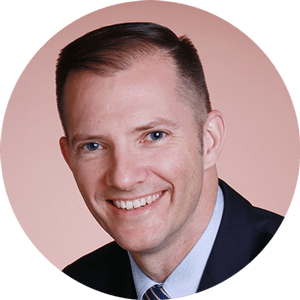 Francis St-Louis
Director, Sales & Business Development Asia at Collins Aerospace
Currently doing the MBA in Aviation with Embry-Riddle Asia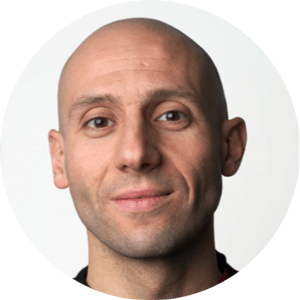 Marwan Maurizio Chedid
Adjunct Faculty, College of Aeronautics
Technical Director of his own International consultancy business focusing on certification of aerospace organizations and products, safety and associated training.
Simon Chee
Assistant Director of Career Services
Ms. Dhushaanthini
Assistant Director of Admissions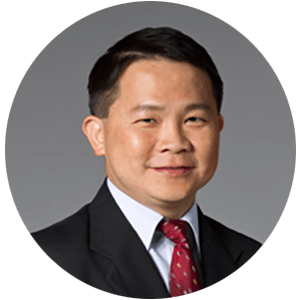 Dr. Koh Pak Keng
Adjunct Assistant Professor, College of Engineering
Courses Taught: Advanced Technologies in Design and Production of Aircraft Structures and Systems | Explorations in Physics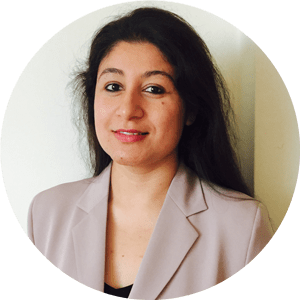 Krishti Chatterjee
Director of International Student Recruitment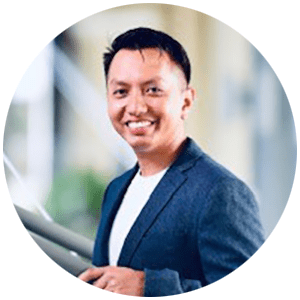 Yusri Abu Bakar
Pilot and Asia Alumnus based in the Middle East
We want you to experience Embry-Riddle Asia!
Backed by the prestige of Embry-Riddle Aeronautical University, the world's oldest and largest university specializing in aviation and aerospace, our partnerships in Singapore provide students with the same quality education you would get at one of our campuses overseas.
During the open house students will have the opportunity to:
Learn about our Bachelor's, Master's and Ph.D programs
Attend classroom lessons by our faculty
Find out about student life opportunities, events, activities, clubs and teams at Embry-Riddle Asia
Meet admissions team, faculty, students and alumni
Explore scholarship and internship opportunities
Learn about aviation industry trends and career opportunities in Asia
Fun outside the classroom
Expanding a tradition of excellence

Diverse Learning Options
Embry-Riddle offers full-time, part-time programs at the undergraduate, graduate and post-graduate levels. Whatever your education needs, Embry-Riddle has the program for you.

Booming Aviation Hub
Major companies like Rolls Royce, Pratt & Whitney, GE Aviation, Airbus, Boeing have identified Singapore's significant role in the international aviation community and have established operations here.