Aviation Recovery
Scholarship
ERAU Asia is welcoming students with a fee reduction scholarship worth up to SGD 21,175 for Undergraduate Students and up to SGD 6,300 for Graduate Students (local and international students) who have applied for full-time study commencing in January, March, July or October 2023 intake, and have received an offer.
Institutionally Funded Scholarships by Embry-Riddle Asia
Aviation was one of the most hard-hit sectors during the Covid-19 pandemic. However, the recent reopening of international borders is a welcome relief for industry players. Embry-Riddle Aeronautical University (ERAU) recognizes that it will take time for the aviation sector to fully recover from the devastating effects of Covid-19, so we are enhancing our Scholarship and Financial Aid funding with the introduction of the Aviation Recovery Scholarship Program (ARSP).
The purpose of the ARSP is to encourage and provide assistance to students (local and international) with scholarships to reflect our commitment to developing the next generation of leaders for the aviation industry, and continue the momentum created by the positive and immediate impact on global air travel demand recovery.
Contact Us
If you have a question about the Aviation Recovery Scholarship Program, please reach out.
WhatsApp +65 9776 0653.
Warning! This rendering references a missing or unpublished data source.
1. Apply Online
All Applicants must fill out required documentation, pay the SGD 80.25 fee before the deadline and submit your application.
2. Process Application
The University will process your scholarship application. We Will notify you if any additional information is required.
3. Student Acceptance
Upon Admission, the University will issue the acceptance letter and further instructions before you receive the scholarship.
A student is eligible for ARSP if they:
Are new local or international students
Have applied to undertake studies at ERAU Asia on a full-time basis in an undergraduate or graduate program commencing in January, March, July or October 2023 intakes, and have received an offer
Have satisfied the program entry requirements and English language proficiency requirements.
This ARSP can be used on top of existing scholarship offerings at ERAU Asia, if applicable, helping students to defray the cost of pursuing higher education and chasing their goals.
Additional Information
Value of Scholarship
Up to SGD 21,175 for Undergraduate Students and up to SGD 6,300 for Graduate Students
Academic Requirements
Strong academic grades
IB: 36+ points
Cambridge A Level
GPA: Minimum 3.0 out of 4.0
Programs Scholarship Available for:
Bachelor of Science in Aeronautics
Bachelor of Science in Aviation Business Administration
Bachelor of Science in Engineering
Bachelor of Science in Business Analytics
Master of Business Administration in Aviation (
1. Benefits
The scholarship is awarded to new students (local or international) commencing in the January 2023, March 2023, July 2023 or October 2023 term at ERC Institute (ERCI). The scholarship award provides a discount to the student's tuition fees due each semester for the duration of the program. The scholarship is not deferrable to any commencements beyond the intakes mentioned above.

The scholarship does not cover nor provide:
i. Medical and other Insurance fees
ii. Living and accommodation allowances
iii. Repeat courses
iv. Books, study materials, accommodation
v. Student Government Association (SGA) fees

2. Ongoing Eligibility
i. Recipients must maintain a minimum Cumulative Grade Point Average (CGPA) of 3.0 out of 4.0 throughout the duration of studies.
ii. Scholarship is not transferrable to other ERAU campuses outside Singapore
iii. Recipients are not guaranteed with employment upon graduation from ERAU Asia
iv. Recipients of the ARSP are eligible to be considered for other ERAU Asia academic merit and financial need scholarships, if applicable
v. Recipients must remain enrolled and maintain a full-time enrolment at ERAU Asia to retain eligibility for the scholarship (unless in exceptional circumstances)

3. Cessation of Award
The award will cease:
i. on the date on which the recipient withdraws or ceases to attend ERAU Asia other than for approved absences
ii. if a recipient changes to part-time enrolment without permission
iii. if a recipient changes their program or course without permission
iv. if a recipient fails to meet the minimum academic performance requirements
v. if a recipient breeches academic or unsatisfactory behavior in the opinion of ERAU Asia. In the event of any dispute, the decision of the university will be final and binding.

4. Providing False or Misleading Information
The awarding of a scholarship is based on the information provided to ERAU Asia. An award may be withdrawn at any stage if incorrect, false or misleading information is provided, or relevant information is withheld.

The maximum allowable scholarship for new students throughout their duration of studies is $19,000.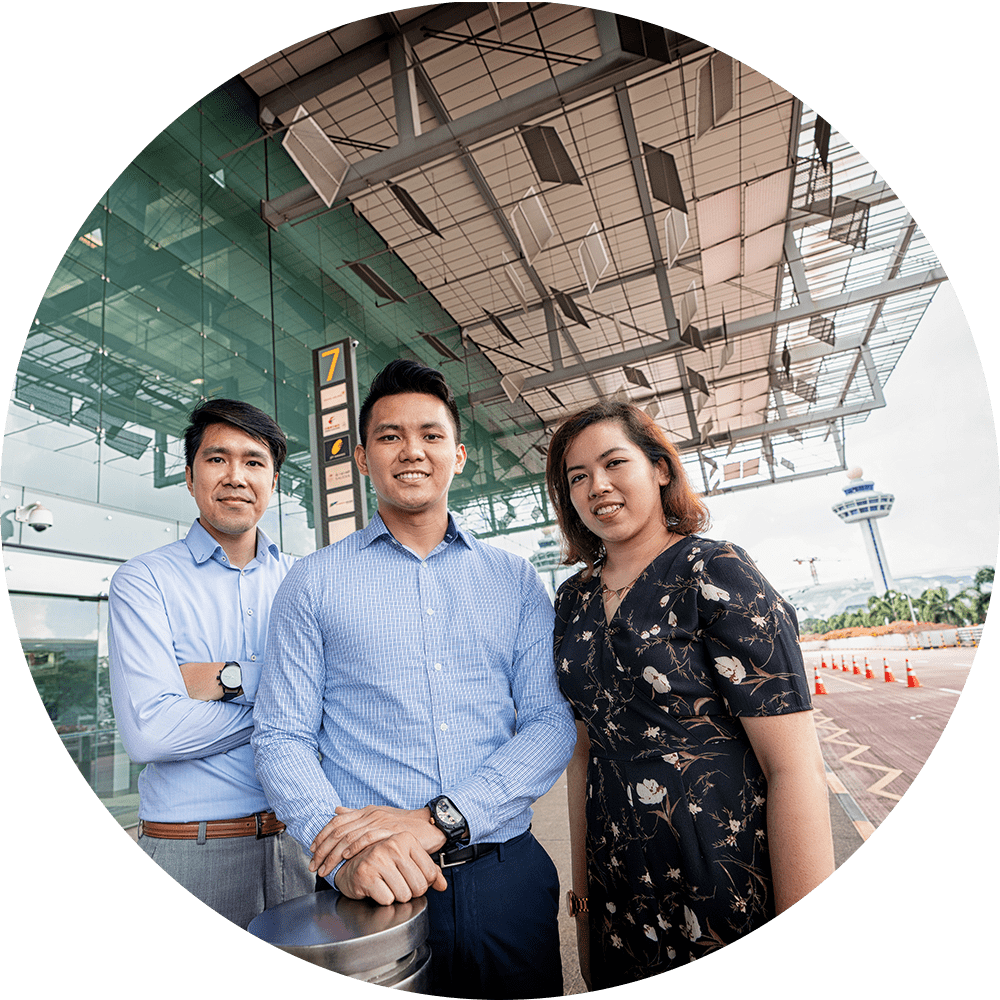 Embry-Riddle Aeronautical University is the world's oldest and largest university specializing in aviation and aerospace, providing students in Singapore with the same quality education they would get at one of our campuses in the United States.
Our students also benefit from everything else that comes with the Embry-Riddle name: leading-industry knowledge, advanced research, expert faculty, industry partnerships and lifetime affiliation with a group of individuals passionate about aviation and aerospace.
We've been breaking ground in aeronautics since the early days of flight. With more than 140,000 graduates across the globe and over 100 available degree programs, Embry-Riddle is reshaping the future of aerospace, one student at a time.
Embry-Riddle and partner schools in the region are jointly committed to helping you achieve your dreams.
Warning! This rendering references a missing or unpublished data source.