Embry-Riddle Aeronautical University is the world's oldest and largest university specializing in aviation and aerospace, providing students in Singapore with the same quality education they would get at one of our campuses in the United States.
Embry-Riddle caters to both working professionals and traditional students by offering part-time, full-time and online campus delivery options while making sure our students also benefit from everything else that comes with the Embry-Riddle name: leading-industry knowledge, advanced research, expert faculty, industry partnerships and lifetime affiliation with a group of individuals passionate about aviation and aerospace.
Our Asia campus also continues to offer webinars, workshops and information sessions virtually due to the prevailing health situation in Singapore and all over the world. We are committed to sharing the Embry-Riddle experience with you. Each event offers the opportunity to learn about the impact that the university will have on your life and what life as a student will look like at Embry-Riddle Asia's Singapore campus or on Asia Online.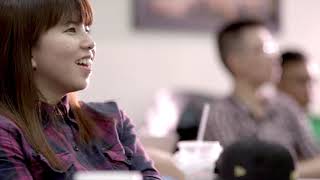 Play Video,
ASIA Hype Video