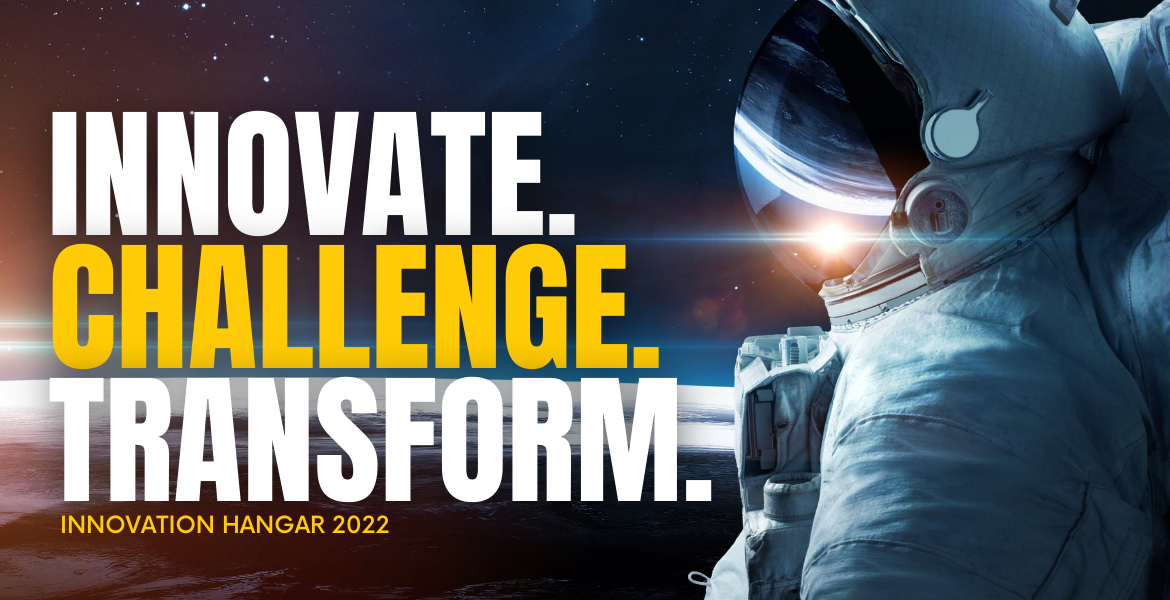 Got a revolutionary idea that will change the future of space exploration, aerospace engineering or space operations?
We want to hear from YOU at Innovation Hangar 2022, Space Challenge!
Now is the most exciting time in the history of Space Travel. Currently a $400 billion industry, the space economy is projected to grow to over $1.4 trillion in the next 10 years. Embry-Riddle, which now boasts a total of 9 Astronauts amongst its alumni, has long been involved in training the next generation of space leaders.
Designed by Embry-Riddle Aeronautical University for school students, Innovation Hangar 2022 is an opportunity for students to showcase their creativity and innovative spirit. The regional space challenge involves students developing innovative design ideas or solutions, with the aim of transforming the aerospace industry into a more seamless and sustainable one.
Students stand to receive the opportunity to win generous scholarships and fantastic prizes, in addition to being trained and mentored by ERAU faculty and senior experts. They will also have their work reviewed by our esteemed panel of judges, comprising of industry leaders!

Registration Stage
Participants are to form their own teams of 3-5 and register individually. Each team should make a video to introduce your team, the idea and the problem you wish to solve. The video can be up to five minutes long. Please send to wwhangar@erau.edu.

Semifinals Stage
Teams who are in the semi-finals have to prepare a presentation of no more than 10 slides and a 500-word executive summary on their idea for submission.

Finals Stage
Teams will get an opportunity to pitch their ideas to our esteemed panel of judges who are experts within their field. The judges will then pick the winning teams.
We invite students to submit ideas that will transform the future of aviation in the following areas:
Affordability and Accessibility:
Craft an innovative idea or solution or product that would make space tourism and exploration accessible and affordable for you and me.
Engineering:
Design a space capsule that will effectively and successfully complete a long duration space mission.

Growing Food on another planet:
In the movie Martian, Matt Damon's greenhouse experiment blows up. Design a crop production system, where the results of growing plants and your own food in space would be successful. The system should be capable of supporting the nutritional requirements of a crew of 4-6 on a transit mission to Mars and back to Earth.

Space Exploration:

Your challenge is to create an educational game for middle schoolers (10-14 years) that focuses on keeping you alive and healthy during a voyage from Earth to Mars and back. The prototype must identify the most challenges and the biggest risk involved in human space flight.

Space Travel:

Your challenge is to create an inspiring and educational video game prototype or an interactive 3D model to simulate a landing on the moon or Mars.

Gravity:

Design an experiment by which you can "create gravity" in space.

Space Debris:

The increasing amount of debris orbiting Earth could potentially limit our access to space, impacting not only exploration efforts, but routine aspects of life on Earth. Your challenge is to develop an idea or product that would help clean up space trash just like we clean up our oceans and beaches.
In addition to the all the knowledge, expertise and skill sets that students will get to develop, the winners also stand to walk away with attractive prizes and scholarships worth over SGD 35,000! Prizes will be awarded to the top 3 teams, as well as teams who excel in various categories. Winners stand to receive scholarships to study at Embry-Riddle Aeronautical University - Asia. Tap on Embry-Riddle's faculty and industry partners knowledge to gain exposure and insights into exciting aviation business concepts Opportunity to network with professors and professionals from the aviation and aerospace industry Share your outstanding ideas with the panel of judges, made up of industry experts, and stand to win attractive prizes
You will want to mark these dates into your calendar to help you stay on track!
18 July 2022

Registration and Submissions Open

9:00AM SGT
25 July 2022

Innovation Hangar 2022 Briefing Session (Zoom Link)

6:30PM SGT
29 August 2022

Registration and Submissions Closes

11:59PM SGT
| | |
| --- | --- |
| 5 September 2022 | Semi-finalists Announced |
30 September - 21 October 2022

Mentorship Sessions

60 minutes weekly sessions with assigned industry/ ERAU faculty expert
28 October 2022

Semi-finalists Submissions Due

11:59PM SGT
| | |
| --- | --- |
| 11 November 2022 | Finalists Announced |
| | |
| --- | --- |
| 18 November 2022 | Final Presentation |

David Cirulli
David Cirulli
Instructor of the Practice
College of Aeronautics,
Embry-Riddle Aeronautical University


Maurizio Chedid
Adjunct Faculty of the Practice
College of Aeronautics,
Embry-Riddle Aeronautical University


Frances St-Louis
Associate Director
Sales & Business Development Asia-Pacific
Mission Systems, Collins Aerospace


Jim Solti
Chair - Graduate Studies Department
College of Aeronautics
Embry-Riddle Aeronautical University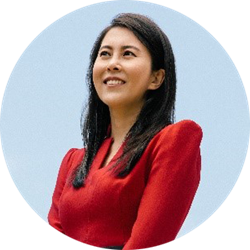 Lynette Tan
Lynette Tan
Chief Executive
Singapore Space and Technology Limited (SSTL)

Surprise Judges